Update: Since writing this post it has come to my attention that someone else already had the following great idea and even trademarked it. What can I say, great minds think alike, but even greater minds execute and trademark there ideas. Visit Momedy by clicking the link.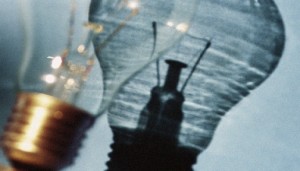 One of the things that I excel at is coming up with "great" ideas that I will never execute. I swear to you that I came up with pet health insurance before it existed. Another "great" one is retractable Christmas lights. You only have to put them up once and never take them down because they retract into strips that match the color of your house. A not so great one (I only say it's not great because whenever I bring it up my husband rolls his eyes) is my sofa gym. It's a gym in your sofa! Instead of having a hideaway bed, the sofa stores a hideaway gym. Under the cushions you find weights, a jump rope, etc. You can even pull out one part that works as a rowing machine. It's for people who live in small spaces but still want the option to work out at home.
Anyway, you get the idea. I spend far too much time on these ideas that will never be.
Well, in honor of Mother's Day I would like to share my newest, wait for it…Stand Up Momedy Hour! That's right. What prey tell is Stand Up Momedy Hour, you may be asking? It's an hour conveniently timed after naps and before bedtime for Mom's and their kids (Dad's can come too) where you can get a drink and listen to stand up comedy that has to do with being a mom. It will include some regular acts and also an open mike portion for audience participation.
This idea came to me as I was hanging out with one of my Mommy friends and she reminded me of a joke I made involving baby carrier inserts. Funny stuff, but totally wasted if not told to a Mommy crowd. Lay people would need too much explanation about Ergo's, inserts, etc.
Anyway, I'm working on the material for this act that will probably never happen, but someday in the future if you drive by a comedy club and the marquee reads, "Stand Up Momedy Hour", remember you read it here first.