Welcome to 2013 my friends! I'm thinking this is going to be the year I kick some serious butt, not yours of course, just some metaphorical butt! That's right metaphorical butt, I'm comin' to get ya!
I think the best way to welcome the new year is with positive thoughts. I mean think of the new year as if it were a person coming to visit you in your home. If you were all negative and stuff that guest would probably feel all uncomfortable and the whole visit would just suck. Am I right?
I am well aware that the new year is not actually a person, but regardless I'm going to welcome it like a new friend that I am super excited about getting to know.
This is going to be the year of…
Oatmeal
Financial Stability
Tremendous Blog Growth
Fantastic Writing Jobs
Passive Income (Yup, making money while I sleep!)
Health and Wellness
Joy
Humor
Opportunities Taken
Travel
Bills Paid
Great Shoes
Celebration
Friends Made
Friends Maintained
I'm feeling good and hopeful. I'm feeling empowered and confident.
How are you feeling?
And now your Friday Fortune Cookie
(don't forget to add "in bed" at the end, if you are so inclined):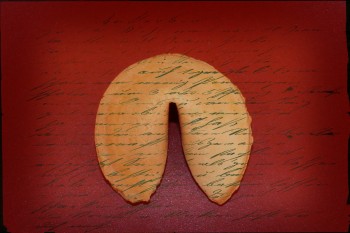 Choose happiness.


Hosted by Mrs. 4444