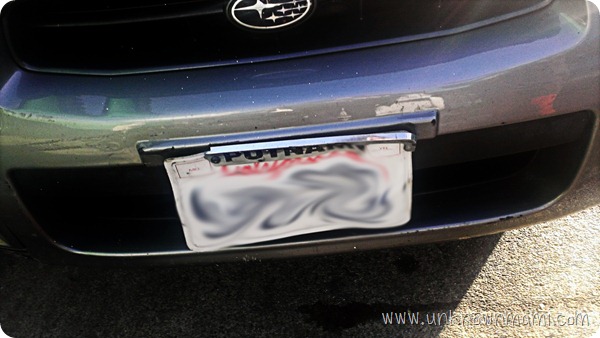 Accidents are bound to happen and it's best to think about what you will do before they actually happen. Here are a few tips to keep in mind if you are ever in an accident…
Keep Essentials in Glove Compartment. At minimum you should have your insurance information, a pen, and paper. Most people carry cellphones with cameras on them nowadays, but if you don't…you should keep a disposable camera to document any accidents you are involved in.
Safety First. In a minor accident, if possible, move cars to the side of the road. If it is not safe to move vehicles, put on hazard lights, and do not put yourself in harms way.
Exchange Information. You should get the following information from the other driver: name, address, phone number, insurance company, policy number, driver license number and license plate number.
Now let me tell you about a little accident that I was recently involved in and what you shouldn't do.
I was driving to work and came to a full stop at a red light. The next thing I know, I was hit from behind. The jolt was pretty strong. I was upset, but told myself that surely this woman had not intended to hit me and thank goodness we both seemed to be okay. I waited for the light to change and then I pulled over to exchange information.
Before I knew it, this woman had jumped out of her car and was at my window looking crazed and telling me that my car was fine and that she was in a hurry to get to an appointment and didn't have time to exchange information.
Are you freakin' kidding me?! You just hit me lady!!! I know I'm in a car, but I'm a person. A person! Ask me if I am okay because who the hell cares about my car if I am not okay?!
I got out of the car and told her that I was not going to hurry and that I was going to get her information.
I am so upset that it never once occurred to her that it was me who could have been hurt. I got her information, she didn't get mine except for my name. Hopefully, my car and I are okay, but how the heck can you expect me to just let you go when I haven't even had time to absorb what has happened?
And yes, I will say it…I was proud of myself for keeping calm and I was very disappointed in her for being so self-involved and uncaring. If you hit a stranger while you are in a hurry to get to an appointment, maybe it is a sign to slow down. All she did was make the exchange take longer than it needed to by complaining about having to do what is her friggin' duty as a licensed driver to do.
People come first! Not cars, not appointments…PEOPLE!!!
And now your Friday Fortune Cookie
(don't forget to add "in bed" at the end, if you are so inclined):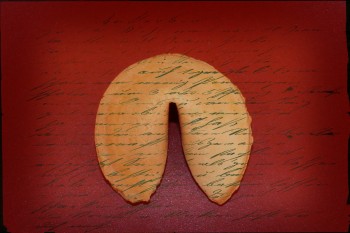 Accidents happen.


Hosted by Mrs. 4444