Holy moly or chicken mole (if your hungry), I deserve an award! For weeks I've been wanting to tell you my BIG NEWS, but I haven't. Sure I've told some people here and there and made swear to keep it a secret, but I'm married or related to most of those people so it doesn't count.
Now, I can finally tell you! I made the announcement on Facebook, Google Plus, and Twitter yesterday, but I realize not all of you are glued to every single one of my social media posts, so now I have the very distinct pleasure of announcing it on my own platform, this here blog.
I have a new job!!!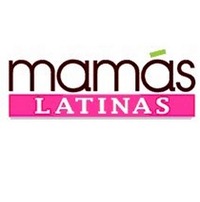 I am a full-time staff writer for Mámas Latinas AND I get to work from home. Take that Marissa Mayer! To say that I'm thrilled about my new job would be a gross understatement. I am over the moon about it and I am so grateful to you. Yes, you! Why you? Because you kind reader(s) of this blog have trained me as a writer. I wasn't a writer until I started writing and I didn't start writing until I started this blog. So thank you! Thank you from the bottom of my heart, for reading, for your encouragement, for all of it.
You can read my latest posts at Mamás Latinas whenever you like and I will pimp them here on occasion, but rest assured that I will still be posting here on a regular (although perhaps less frequent) schedule.