Thank you to The Green Giant™ for being a sponsor. Show the Giant your surprise talent here!
It's true, when I was a child other kids used to call me Green Giant. But you know what? It didn't bother me at all. You see I was never a very athletic kid. I wasn't into team sports and although I wouldn't say I was the last to get picked for teams, I will say that I would have much rather not been picked at all. Team sports are just not my thing. But hopscotch, that's TOTALLY my thing!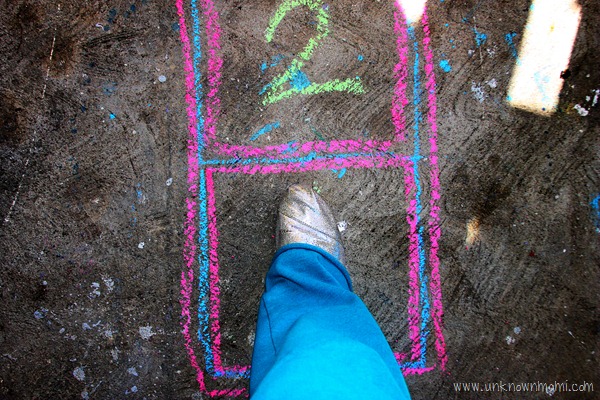 Apparently, I have mad skills when it comes to hopscotch and when I was in elementary school all the kids I played against would go out of their way to try and distract me. A favorite tactic was that whenever I was about to throw or hop, my opponent(s) would start chanting, "Ho, ho, ho, Green Giant!" I've always been tall and apparently that was the best insult they could come up with, but it did no good because quite frankly I did not find it offensive to be compared to the Green Giant.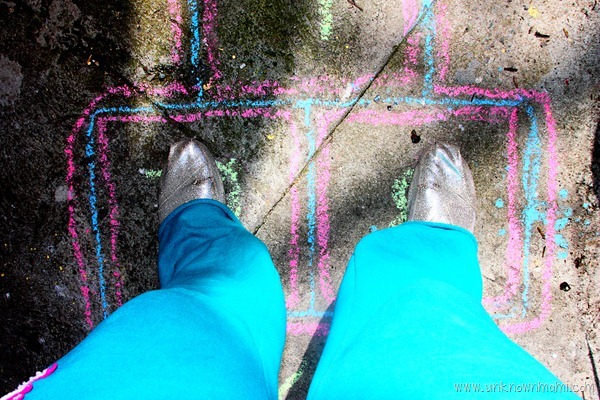 The Green Giant is pretty likeable. I took the taunts and used my long legs to my advantage and to this day I get a smile whenever I hear, "Ho, ho, ho, Green Giant!"
I don't really play much hopscotch lately, but I'm sure that will change soon because my girls are getting to be hopscotch age. I've been thinking about my hopscotch skills because I found out that Green Giant has a giant surprise: new veggie chips.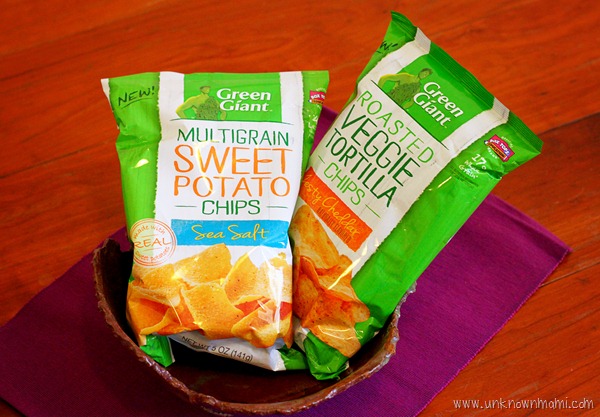 I got a chance to try both the Multigrain Sweet Potato and Roasted Veggie Tortilla Chips and I have to say they are both very tasty. I'm not usually a fan of flavored tortilla chips, but the Zesty Cheddar chips won me over. I like them, I really like them. If you'd like to try them yourself, be sure to print out this coupon for 85 cents off Green Giant Veggie Snack Chips.
Visit
Green Giant's Facebook Page
or
YouTube Channel
for more favorite surprise talents.
What surprise talent do you have?
Thank you to The Green Giant™ for being a sponsor. Show the Giant your surprise talent at www.facebook.com/greengiant