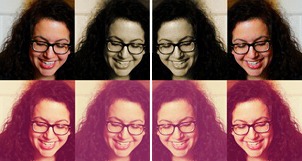 Interview with Self

I write because I like to communicate and because it also helps me to get to know myself better. That's why it shouldn't surprise you that I chose to interview myself. After all, who knows me better than me? The following interview took place in my home while my husband showered and my two kids entertained each other. I found myself to be quite open and welcoming. For the purposed of differentiation I will refer to myself as Claudya when being the interviewer and Unknown Mami when being the interviewee.
Claudya: Thank you so much for welcoming me into your home and taking the time to answer a few of my questions. Your children are beautiful by the way.
Unknown Mami: Oh, I'm just glad that our schedules lined up so well.
Claudya: I wanted to ask you why you have an ongoing relationship with LeapFrog? I mean don't you get tired of working with them?
Unknown Mami: Hahaha, no I don't get tired of working with them. I LOVE their products. I also love the opportunities I get to learn about all the behind the scenes work that goes into developing everything they offer.
Claudya: Blah blah blah. Let's get to the nitty gritty! They must offer you bundles of money, that's part of why you do it right?
Unknown Mami: No, actually, I don't get any money from them, BUT they do send me LeapFrog products and I'm not gonna lie, I do it for the products. I do it for the products because I my kids to have them. I also do it because they offer me products to give away to my readers and I love my readers.
So there you have it, that's why I keep working with LeapFrog.
The Giveaway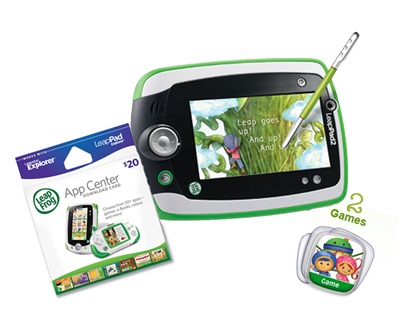 One lucky reader of this blog will win a LeapFrog prize package valued at $170 and includes:
2 Games
1 $20 App Card
To enter for a chance to win, just follow the instructions in the widget below. Good luck and happy learning!
Disclosure: LeapFrog is providing the prizing for this giveaway. That is all.