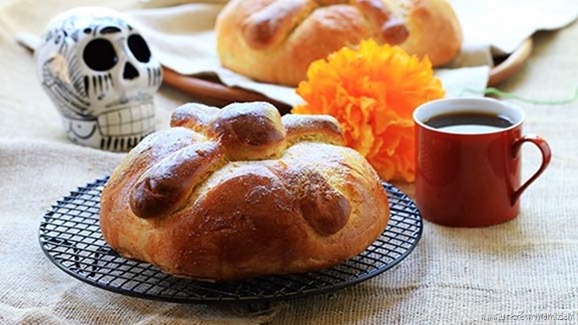 'Tis the season for goblins and ghouls, calacas and candies, cafecito or cocoa, and a whole lot of creativity and whimsy. I love it! Can I just also say how much I love that Día de los Muertos is getting almost as much play as Halloween? Viva la raza!
I'm bicultural all the way, baby and this melding and embracing of celebrations makes me beyond happy. How lucky am I to share my favorite "American" Halloween treats like Butterfingers, 100 Grands, and Nestlé® Crunch bars with my kids? And by share I mean I'm going to get way more than they are. Ha! Call it a mami tax.
I'm really loving that I can get my favorite Nestlé® fun size candy bars at  Dollar General and use a coupon to get $.55 off of my all-time favorite fun-size Butterfingers. That is totally cool and makes the deal-seeking American Halloween lover in me happy, but THEN it gets better because how thrilled is the Mexican part of me to see Dollar General embracing Day of the Dead? You don't understand (unless of course you do)! My kids get to see Day of the Dead celebrated alongside Halloween in a way I NEVER did as child. It makes me want to do bicultural summersaults, which look just like regular summersaults, but I TOTALLY know the difference.
And how awesome is it that on the Dollar General website you can get the recipe to make that fabulous looking pan de muerto pictured above. I have NEVER EVER made pan de muerto, but I'm thinking this should be the year that changes. You can also get tips for DIY catrina make-up  or download instructions to make papel picado .


You might think it's silly to be excited about the Dollar Store carrying my favorite Nestlé® candies alongside Carnation® Evaporated Milk, which was always a staple in the kitchen of my youth, but it's not. To me it's a beautiful thing because it embraces both of my cultures so seamlessly. Being bicultural hasn't always been so seamless, there's always been a lot of 'splainin' to do, but now it seems there is less 'splainin' to do when it comes to Día de los Muertos and La Lechera condensed milk. I'm not getting as many blank stares from people who don't share my Mexican heritage and that is a very good thing! Sharing culture is a way of getting to know each other and the more we know each other, the easier it is to love each other.
Disclosure: This is a sponsored post. All bicultural thoughts and opinions are my own.