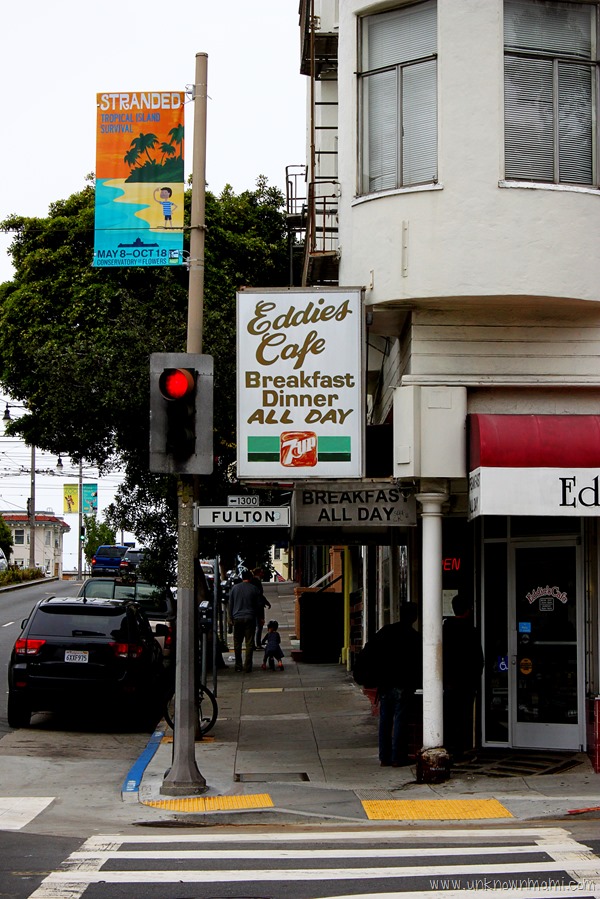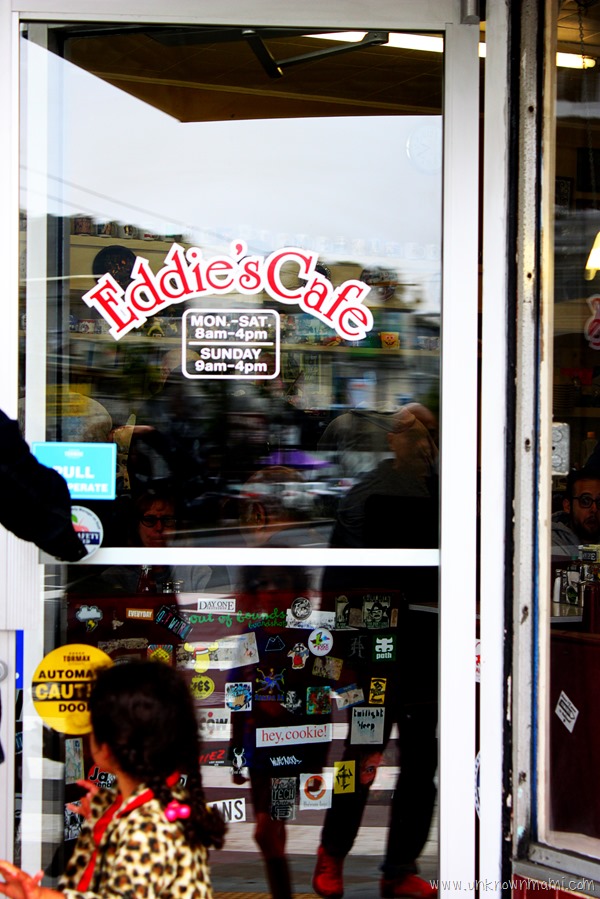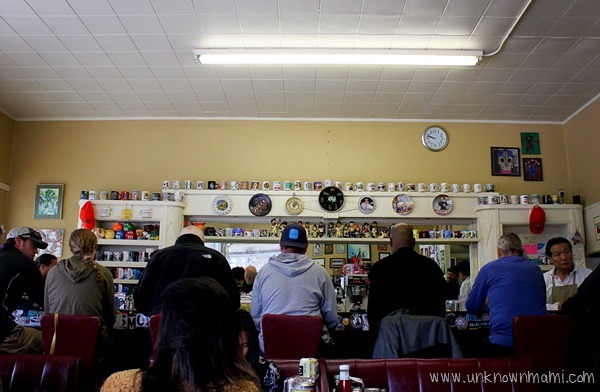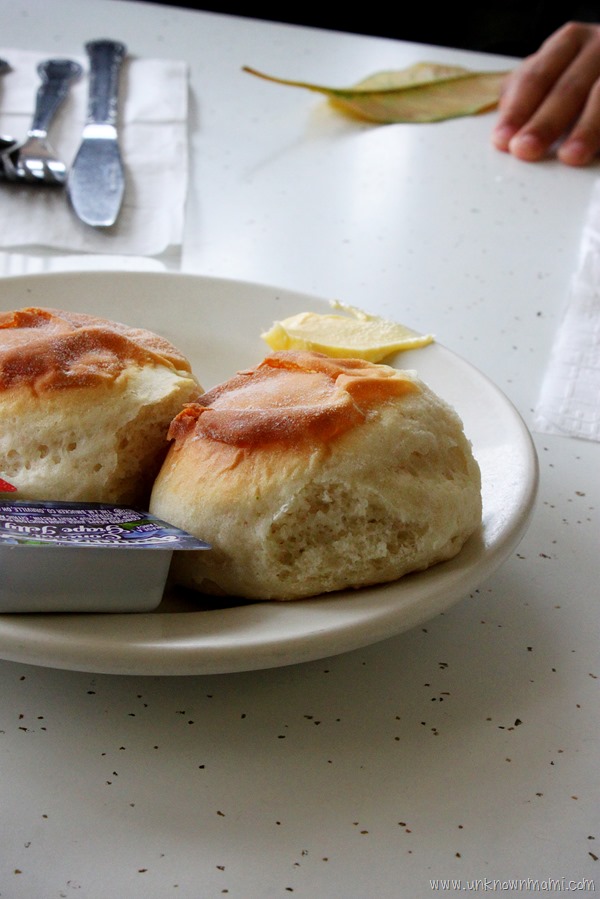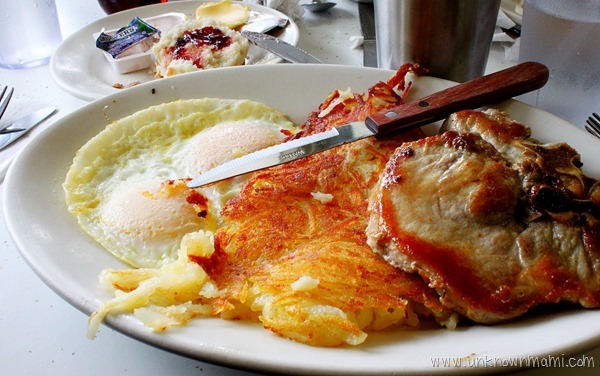 I'm not really a going out for breakfast person because big American style breakfasts make me want to go right back to bed, but recently a friend was visiting and he loves Eddie's Cafe, which is in our neighborhood so of course we went. I have to say that whenever the option is available, I do enjoy pork chops and eggs for breakfast.
The food at Eddie's is no nonsense, affordable comfort/soul food.
Eddie's Cafe
800 Divisadero St.
San Francisco, CA
(415) 563-9780
ALSO READ: Crissy Field
I showed you mine, now show me yours.
Share your city/town/suburb/you name it! Think of this as a photography carnival or photography meme (with or without words) that not only lets you share your part of the world, but lets you visit other parts of the world virtually. If you link up, please link back or post the Sundays In My City button either in your post or sidebar to let people know that other bloggers are sharing their communities too. Happy trails!
Let's travel the world together!


Grab the code from my sidebar.
When linking up please add the URL to your actual post
NOT
your homepage. Do this by clicking the title of your post after you hit publish, an extended URL will come up in the address bar, paste that URL into the Linky form.