I started a series on friendship this week that will run on Mondays and Tuesdays for the next few weeks. It's been really touching to read what my friends have to say about me and to sit down and put into words how special they are to me.
This has really gotten me thinking about friendship. I used to make friends at school, then at work, and then my life changed and the making of friends slowed down. Sometimes I make friends with other parents on the playground, but not that often. Thanks to the wonders of the internet and my beautiful blogging community, in the last couple of years, I've made a bunch of friends online.
That's right people "friends". They are my friends, not my "online" friends; just my friends. No qualifier needed. And for all those naysayers that think online friendships aren't "real", I have picture proof that they are.
I met Mrs. 4444 pretty early on in my blogging career, so about 2 years ago. I've learned about her wonderful mother, her beautiful children, her funny husband, and some of her student's antics. This past Sunday, I got to see my friend in person and give her a hug.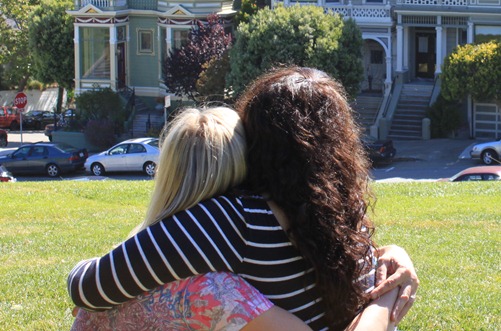 I also got to meet her son Kyle.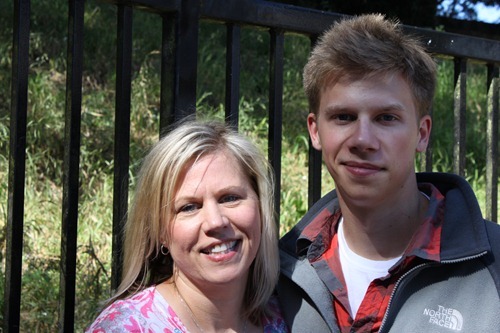 I don't know why, but I think Kyle would make an excellent Captain.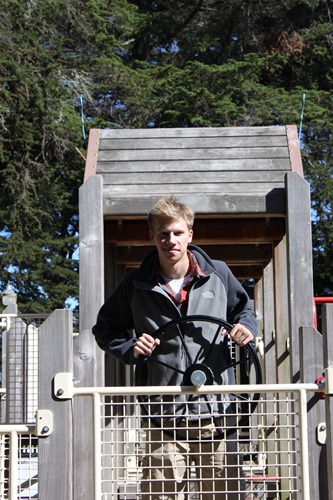 It was so much fun to meet them and spend a little bit of time with them. They were crazy busy and I appreciate them making the effort to meet a goofy blogger with a paper bag over her head.
Although, I think they might have been on a secret mission to recruit Packers fans because they left Put Pie with a cute teddy bear wearing Packers clothing. The teddy bear talks and I'm pretty sure it's telling her to be a Packers fan. Don't tell the SF 49ers.
Once when my brother was 10 he said, "Your friends are so great?" I answered, "That's because I get to choose them." I've chosen really well and I consider myself quite lucky.
And now your Friday Fortune Cookie (don't forget to add "in bed" at the end, if you are so inclined):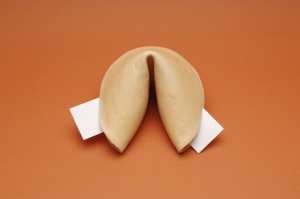 "Love is blind; friendship closes its eyes." – Friedrich Nietzsche

Wait, before you go! If you like this post, por please share it, pin it, tweet it, call your mom and tell her about it or give it a hug. Muchos thank yous!