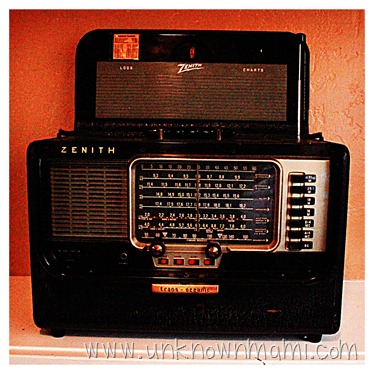 When I started this blog I had no idea that it would lead to other exciting opportunities. I just needed a place to be creative, share, and interact. This blog and YOU have given me that and so much more. Because of your wonderful support and encouragement, I find myself all over the dial at the moment. I'm thrilled to be generating some income to help support my family while doing something that I love: writing.
Thank you for turning me into a freelance writer at the age of 40! This is not a career path I ever imagined for myself and that just goes to show that sometimes the Universe is more generous with us than we are with ourselves.
Here are couple of the wonderful endeavors that I am involved in because of you:
I'm writing a series of posts for CafeMom loosely centered around the theme, "Growing Up Latino" where I share how I plan to infuse our holiday traditions with my Latino background even though my husband is not Latino. My first two post, The Holidays are Coming! and It's All Good, are up and I would love your reactions.
I've also been enjoying getting my funny on at Aiming Low. My most recent post there, My Husband Does Not Speak Spanish, makes fun of my husband (which he totally doesn't deserve, but I'm all about the easy laughs).
I realize you have already given me so much, but if you get a chance please stop by and check me out at the other venues you have opened up to me. I am not kidding when I say that I could not have done this without you. The above opportunities are examples of gigs that I got directly because of the connections that I have made through this blog. So again….
THANK YOU!
I will do my best to make you proud and deserve all the great things you've sent my way.
Wait, before you go! If you like this post, por please share it, pin it, tweet it, call your mom and tell her about it or give it a hug. Muchos thank yous!