Unknown Papi: You shouldn't be doing that right now.
Unknown Mami: Doing what?
Unknown Papi: Making that.
Unknown Mami: Why?
Unknown Papi: Because you're sick and don't feel well. You should be resting.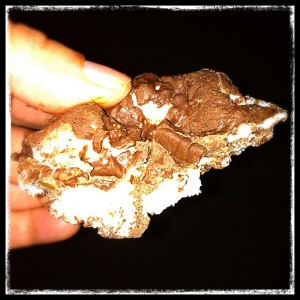 But Rocky Road is exactly what I needed to be making. I have been feeling horrible the last few days with a cold that is kicking my butt and then my spirits took a beating when I found out my brother is up to his old B.S. All day I felt horrible and had to take care of two kids that aren't feeling so great themselves. When Unknown Papi came home, I took some Tahitian vanilla marshmallows that a friend had brought us, some left over chocolate chips, and some pecans and made Rocky Road. Suddenly the day wasn't half bad.
I wrote about some fun Latin American New Year's traditions at CafeMom. Some you might want to incorporate into your life, others will just make you laugh.
Wishing you a very Happy New Year!
And now your Friday Fortune Cookie
(don't forget to add "in bed" at the end, if you are so inclined):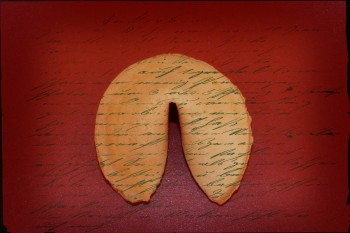 One resolution I have made, and try always to keep, is this: To rise above the little things. – John Burroughs
Hosted by Mrs. 4444
Wait, before you go! If you like this post, por please share it, pin it, tweet it, call your mom and tell her about it or give it a hug. Muchos thank yous!