I'm going to Miami! Woo hoo!!! I'm going on a blogging related trip in early November. I'll give you more details later, but for now…I'm going to Miami, Baby! I'm hoping to see my friend from Pink Guayoyo. Unknown Mami in Miami! Can't wait!!!
I've also been wanting to go to a blogging conference and I thought this year would come and go without that happening and then I found out about BlogHer Pro on December 13th. Guess where it's being held? In San Francisco! Guess where I live? San Francisco! I'm going to BlogHer Pro, Baby!!! So excited to know that some of my favorite bloggers from SoCal will be making a road trip to SF where I'll get to see their lovely faces in person!
A few weeks ago, I did the inaugural webisode of 7 Minutes Online with Unknown Mami and I had a blast. Basically, I spend 7 minutes online, on-camera (live) chatting with another blogger. On November 2nd at 10:15 PST/1:15 EST I will go LIVE again with the wonderful Ana Flores from Spanglish Baby, Baby! You can check out the Hangout Live event details on Google+ and please consider yourself invited. If you can't check out the live broadcast, it will be uploaded to Youtube shortly thereafter and I will post the link.
Well Baby, that's all I got for now.
And now your Friday Fortune Cookie
(don't forget to add "in bed" at the end, if you are so inclined):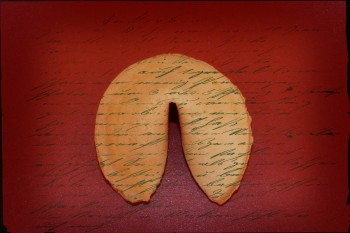 We're all somebody's baby.


Hosted by Mrs. 4444
Wait, before you go! If you like this post, por please share it, pin it, tweet it, call your mom and tell her about it or give it a hug. Muchos thank yous!