You already know I love me some San Francisco. The reasons are many, but a few include:
The weather
The Golden Gate Bridge
The eclectic whacky residents
Tillamook Yogurt
What's that, you don't understand why Tillamook Yogurt made the list? Let me explain. Surely you have heard of Tillamook cheeses. I absolutely love their Extra Sharp Cheddar Cheese; it is a flavorful delight. Recently, I found out that Tillamook makes yogurts too. What?! Call me biased (in this case I am), but pretty much anything Tillamook makes is bound to be good. The thing is Tillamook Yogurts are mostly available in the Pacific Northwest – Oregon, Washington, Idaho, Montana, Northern California, and Alaska. Guess what? San Francisco is in Northern California!
It doesn't take a genius to figure out that when I was offered the chance to try Tillamook Yogurt for FREE, I jumped at the chance.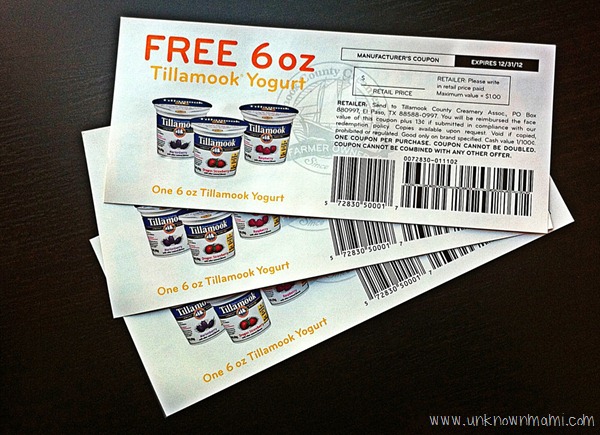 I waited for coupons to arrive. You didn't really think they were going to send me yogurt in the mail, did you? Now that I have the coupons, it's time to find a place near me that sells Tillamook Yogurt. Guess what? There's a Tillamook Yogurt finding tool. I typed in my zip code and found that the Safeway closest to me sells it.
Oh man, I wonder which of their 21 flavors I'll choose.
Baked Apple Pie
Banana Vanilla
Blueberry Acai
Cherry Vanilla
Country Orange Cream
Dark Cherry
French Vanilla Bean
Key Lime
Lemon Squeeze
Marionberry
Mountain Huckleberry
Naturally Plain
Northwest Berry Patch
Oregon Strawberry
Passion Fruit Orange Guava
Peach
Pomegranate Blackberry
Raspberry
Strawberry Lemonade
Vanilla Bean
Watermelon
You should know that Tillamook yogurts have
No

artificial sweeteners
No artificial flavors or colors

No

high fructose corn syrup
No artificial growth hormones
If you live in an area that currently sells Tillamook Yogurt (remember, you can check with the Tillamook "Where To Buy Tool") and would like to try it out while getting a deal, click on the image below for buy one, get one FREE coupon…

I'll let you know what I think of the yogurt soon. If you try it out or have already tried it, let me know what you think. Especially if you try the watermelon flavor. I have never heard of watermelon yogurt; I'm intrigued.
Disclosure: I received complimentary coupons to sample the product and I have been compensated for my time. As always, all statements and opinions are my own.
Wait, before you go! If you like this post, por please share it, pin it, tweet it, call your mom and tell her about it or give it a hug. Muchos thank yous!