Did I tell you that I am a contributor at Qué Rica Vida? Probably not unless you know me in real life or you follow me on Facebook.

I have a soft spot in my heart for Qué Rica Vida because in 2010 when they relaunched their website they invited me to Miami for the festivities. It was the very first trip that I took as a blogger and I felt like I had won the lottery without even buying a ticket.
There is another writing project that I am working on that I am not at liberty to tell you about yet, but I'm SUPER excited about.
What are you up to? Any projects your workin' on that you want to tell me about? Oh come on, share something!
And now your Friday Fortune Cookie
(don't forget to add "in bed" at the end, if you are so inclined):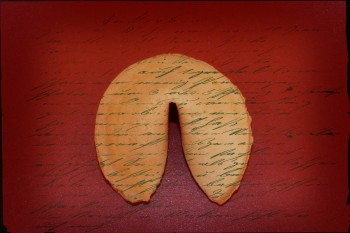 Don't worry about things that haven't happened.


Hosted by Mrs. 4444
Wait, before you go! If you like this post, por please share it, pin it, tweet it, call your mom and tell her about it or give it a hug. Muchos thank yous!