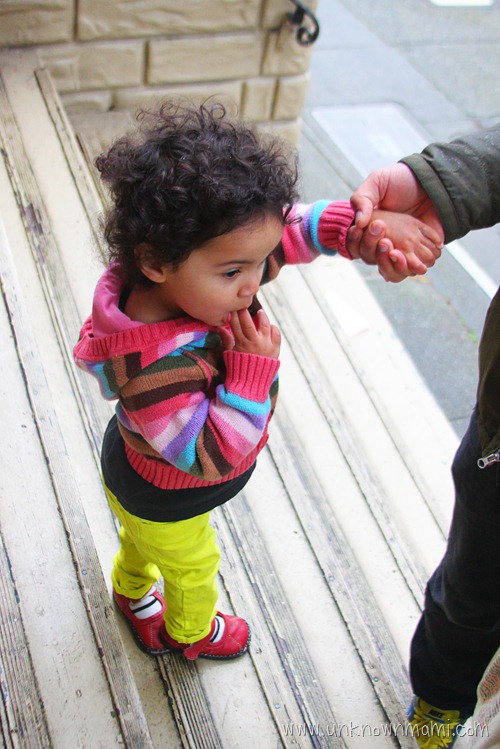 Yesterday was Luna Pie's first official day of preschool. I say official because her sister goes to the same school and Luna Pie has already spent a lot of time there. She loves it.
Even though she loves it, my stomach ached a little. I also felt guilty. Guilty because her sister, Put Pie, didn't start preschool until she was four and my little Luna Pie is only two. Guilty because she's so little and maybe I should keep her at home longer.
I would have never sent Put Pie to preschool so early. My daughters are very different. Put Pie was not ready for preschool even at 3. She was timid and uncomfortable in social settings. Luna Pie is not timid.
The flip side is that lately I feel guilty having Luna Pie at home while I am trying to work. Her sister is at preschool and I'm at home "trying" to get work done and my two year old in not getting the best of me. The plan is that once she gets settled into preschool and I actually have some dedicated time to work, when they get home, they won't see my face stuck in a computer "trying" to get things done and being distracted.
I want to be with my kids when I'm with my kids and I also want to be able to work and not feel guilty about it. Kids need food, clothing, and shelter, which means I have to work. Kids also like their mother's undivided attention at times.
Wish me luck!
Wait, before you go! If you like this post, por please share it, pin it, tweet it, call your mom and tell her about it or give it a hug. Muchos thank yous!