I get pitches for the blog a regular basis. Some are great, some are not. Some are a good fit, some don't fit at all. I received the funnies pitch I've ever gotten the other day and it was funny because it wasn't meant to be funny. I love to share funny, so you know I gotta share this one…
Dear Claudya,
We are currently looking for bloggers to participate in a product review of high-quality horse feed.

By any chance do you have a horse?  If so, let me know because we would love to have you participate in this project.

Thank you!
I just laughed and laughed when I read it because I just couldn't be any more of a city girl and because living in San Francisco, I don't even have a parking space, much less room for a horse. I may have also made some tasteless jokes to friends comparing my husband to a horse. I couldn't help myself, the setup was irresistible. Still, I have to say that when I responded that I did not have a horse, the rep was very cordial and I hope some day we do work together on something that is a better fit. I wish her much luck finding bloggers with horses. I know they are out there, I'm just not one of them.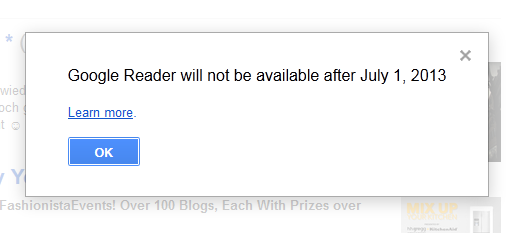 While I'm on the subject of blogging, please be aware that Google is assassinating Google Reader on July 1, 2013. If you are like me and do most of your blog reading via Google Reader, it's time to transfer your feeds. Do it now. It's not hard and I wrote a post to help you out, Google Reader Export: How to Export Your Feeds.
Next week is a biggie for me and I might finally be able to tell you my awesome news (that has nothing to do with being pregnant). I can't wait!
And now your Friday Fortune Cookie (don't forget to add "in bed" at the end, if you are so inclined):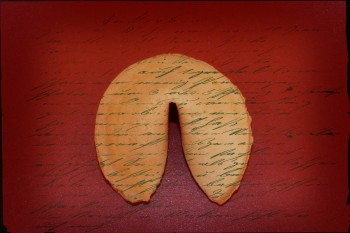 Google giveth and Google taketh away.

Hosted by Mrs. 4444
Wait, before you go! If you like this post, por please share it, pin it, tweet it, call your mom and tell her about it or give it a hug. Muchos thank yous!