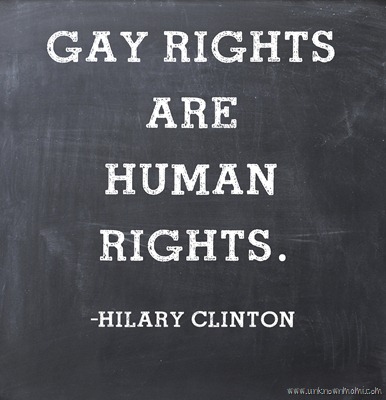 The American Academy of Pediatrics, the most influential pediatrician's group in the country, has endorsed same-sex marriage. The new policy entitled, American Academy of Pediatrics Supports Same Gender Civil Marriage was published online and cites research showing that parents' sexual orientation does not affect a child's development. Children do just as well in same-sex families as in straight families so long as the family is nurturing and financially and emotionally stable.
I say, tell me something I don't already know. Some of the best parents I know are same-sex couples. Thank you American Academy of Pediatrics for supporting the rights of my gay brothers and sisters.
"Your children are not your children.
They are sons and daughters of Life's longing for itself.
They come through you but not from you.
And though they are with you yet they belong not to you.
You may give them your love but not your thoughts,
For they have their own thoughts.
You may house their bodies but not their souls,
For their souls dwell in the house of tomorrow, which you cannot visit, not even in your dreams.
You may strive to be like them, but seek not to make them like you.
For life goes not backward nor tarries with yesterday.
You are the bows from which your children as living arrows are sent forth.
The archer sees the make upon the path of the infinite, and He bends you with His might that His arrows may go swift and far.
Let your bending in the archer's hand be for gladness.
For even as He loves the arrow that flies, so He also loves the bow that is stable."
― Kahlil Gibran
Wait, before you go! If you like this post, por please share it, pin it, tweet it, call your mom and tell her about it or give it a hug. Muchos thank yous!