I am too tired to blog. It's true. I'm beat.
Did you miss my big announcement? I got a new job! A full-time staff writing job for Mamás Latinas. It's great and I'm thrilled, but I've also had a cough which has really worn me out. Between writing my nalgas off for my job and hacking up my lungs well, there isn't much left of me at this point.
My eldest daughter, Put Pie, reminds me so much of myself. Sometimes it feels like I'm parenting myself. I see some great parts of myself in her and then some parts I wish I could have spared her. She is so sensitive and easily affected. I guess it's a blessing and a curse.
Since I'm too tired to blog, why don't I give you a few links to what I've written at Mamás Latinas. Stop by, you don't have to be a mother or even Latina to enjoy it.
And now your Friday Fortune Cookie
(don't forget to add "in bed" at the end, if you are so inclined):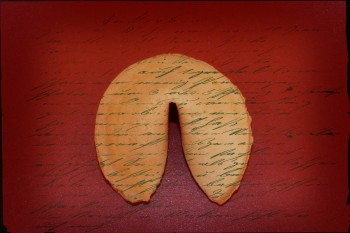 Be careful what you wish for, you just never know when it might come true.

Hosted by Mrs. 4444
Wait, before you go! If you like this post, por please share it, pin it, tweet it, call your mom and tell her about it or give it a hug. Muchos thank yous!