I've got strawberry on the brain!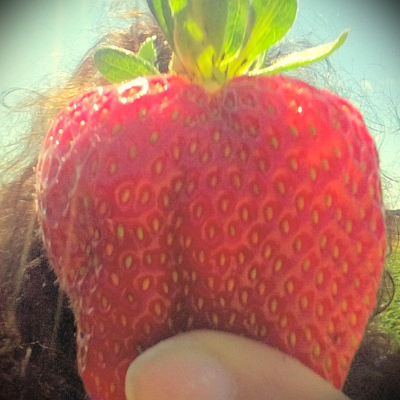 The good people of the California Strawberry Commission invited me to learn about strawberries, visit strawberry farms, and eat just about my weight in all sorts of sweet and savory strawberry delicacies. I had a blast and came up with an incredible strawberry, corn, and avocado salsa recipe that I will be sharing shortly.
You can learn more about California Strawberries by following:
CAStrawberries on Twitter * CAStrawberries on Facebook * CAStrawberries on Pinterest
Wait, before you go! If you like this post, por please share it, pin it, tweet it, call your mom and tell her about it or give it a hug. Muchos thank yous!